Cheddar Broccoli Casserole
Cooking time

10 min

Prep time

10 min

Recipe serves 4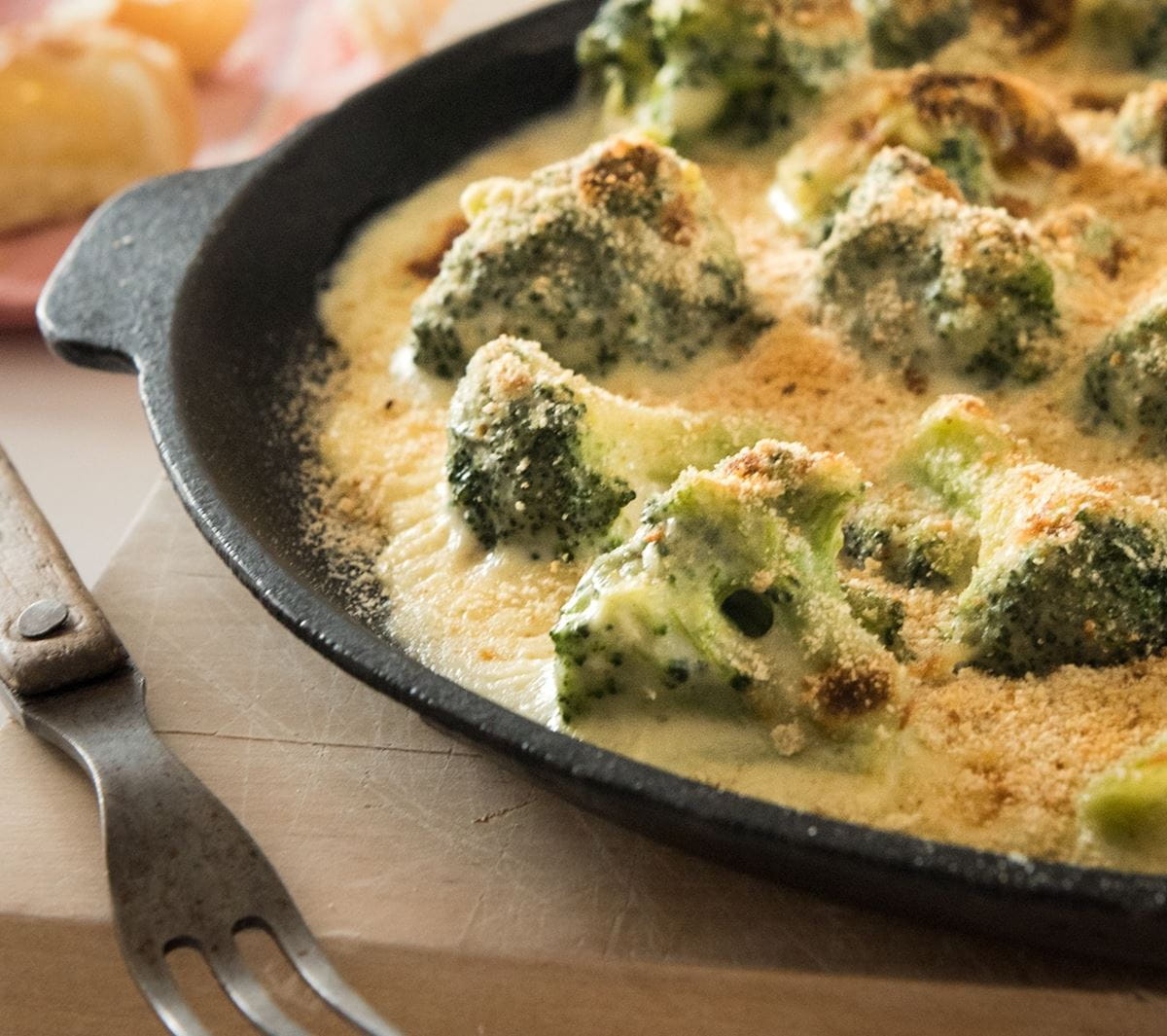 Ingredients
4 Tbsp. Becel® Buttery Taste margarine* , divided
1 Tbsp. all-purpose flour
3/4 cup 2% milk
1/2 cup shredded low fat cheddar cheese
1 1/2 tsp. Dijon mustard
10 ounces frozen chopped broccoli rabe , thawed and drained
1/4 cup plain dry bread crumbs
Nutrition facts
| | |
| --- | --- |
| Calories | 180.00 |
| Calories from Fat | -1.00 |
| Total Fat | 13.00 g |
| Saturated Fat | 2.000 g |
| Trans Fat | 0.000 g |
| Polyunsaturated Fat | 3.700 g |
| Monounsaturated Fat | 5.900 g |
| Cholesterol | 5 mg |
| Sodium | 280 mg |
| Total Carbs | 11.00 g |
| Dietary Fiber | 2.0 g |
| Sugars | 2.00 g |
| Protein | 7.00 g |
| Calcium | 10 % |
| Iron | 6.00 % |
| Omega-3 | 0.00 g |
| Omega-6 | 2.80 g |
| Vitamin C | 70.0 % |
| Vitamin A | 20.0 % |
Instructions
Melt 2 tablespoons (30mL) Becel® Buttery Taste margarine in medium saucepan over medium heat and cook flour, stirring frequently, 1 minute. Gradually whisk in milk. Bring to a boil and cook until thickened, about 1 minute.
Stir in cheese and mustard until cheese is melted. Add broccoli rabe and cook over medium-low heat, stirring frequently, until heated through. Turn into greased 1½-quart (1.5 L) shallow casserole.
Combine remaining 2 tablespoons (30mL) Spread, melted with breadcrumbs, then sprinkle over broccoli rabe mixture. Broil until golden, about 1 minute.