Gingerbread Loaf
Cooking time

35 min

Prep time

25 min

Recipe serves 25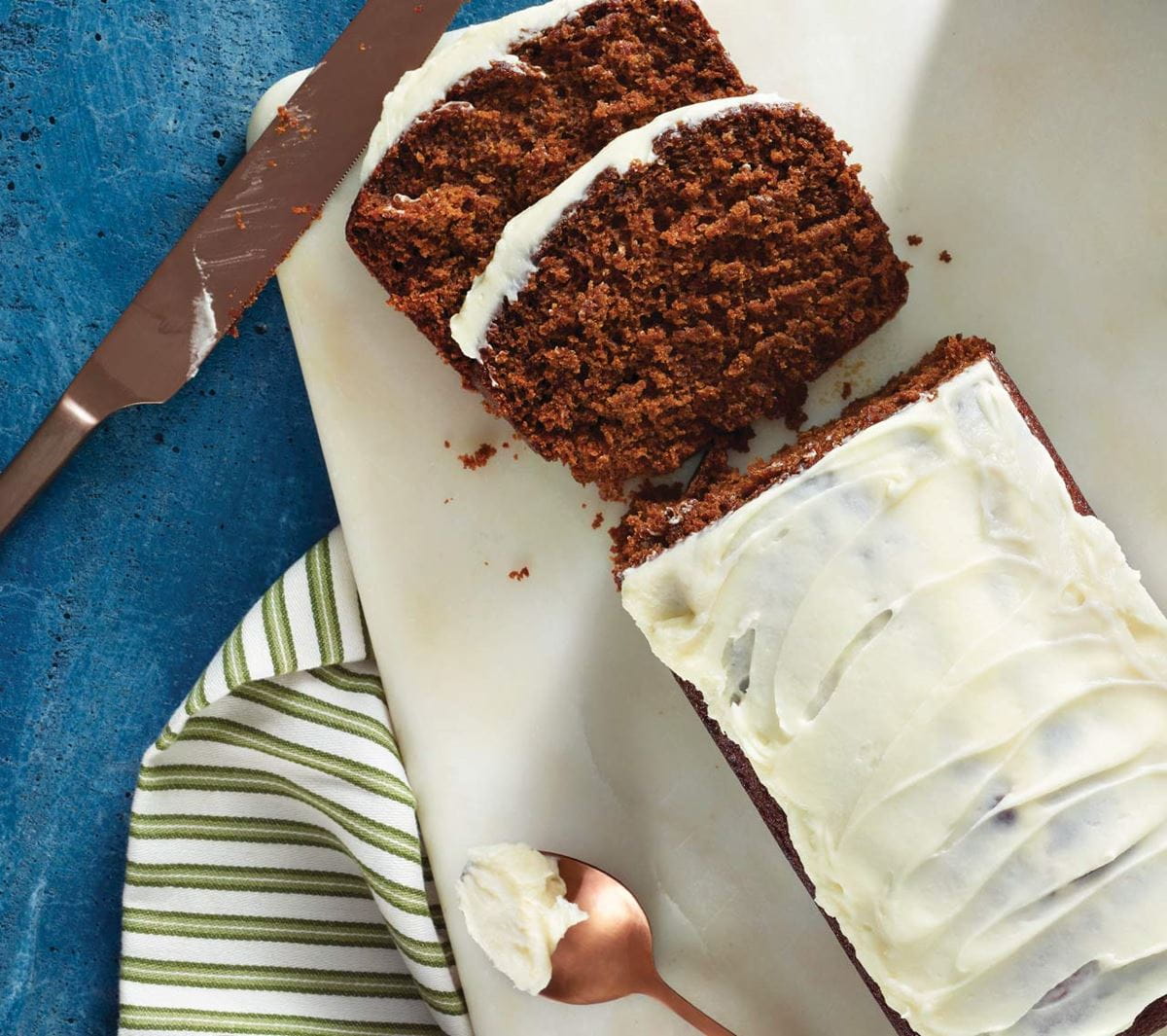 Ingredients
3 cups water
2 cups molasses
1 Tbsp. baking soda
1 cup (2 sticks) Becel® unsalted margarine sticks
2 cups demerara brown sugar
2 large eggs
5 cups all-purpose flour
2 Tbsp. baking powder
2 Tbsp. ground cinnamon
2 Tbsp. ground ginger
1 tsp. salt
2 dashes ground cloves
Nutrition facts
| | |
| --- | --- |
| Calories | 280.00 |
| Total Fat | 8.00 g |
| Saturated Fat | 2.000 g |
| Trans Fat | 0.000 g |
| Polyunsaturated Fat | 1.500 g |
| Monounsaturated Fat | 4.000 g |
| Cholesterol | 15 mg |
| Sodium | 340 mg |
| Total Carbs | 50.00 g |
| Dietary Fiber | 1.0 g |
| Sugars | 31.00 g |
| Protein | 4.00 g |
| Vitamin D | 2.000 mcg |
| Calcium | 108 mg |
| Iron | 3.00 mg |
| Potassium | 435.000 mg |
| Omega-3 | 0.50 g |
| Omega-6 | 1.50 g |
Instructions
Preheat oven to 350° F (180° C). Grease and flour three 9 x 2.5-inch loaf pans.
Bring water to boil in a saucepan. Remove from heat and stir in molasses and baking soda. Cool to lukewarm.
Beat Becel® sticks and demerara brown sugar in large bowl until smooth and creamy. Add eggs, one at a time, beating after each addition.
Sift flour, baking powder, cinnamon, ginger, salt and cloves in a separate bowl.
Gradually, alternately add dry ingredients and the molasses mixture to Becel® sticks and sugar mixture, occasionally scraping sides and bottom of bowl.
Pour batter into prepared loaf pans and bake 30-35 minutes or until a skewer comes out clean. Cool in pans on wire rack until slightly warm. Remove from pans and cool completely on wire rack.
Ice with cream cheese frosting, if desired.