Chicken Fajitas
Cooking time

15

Prep time

15

Servings

4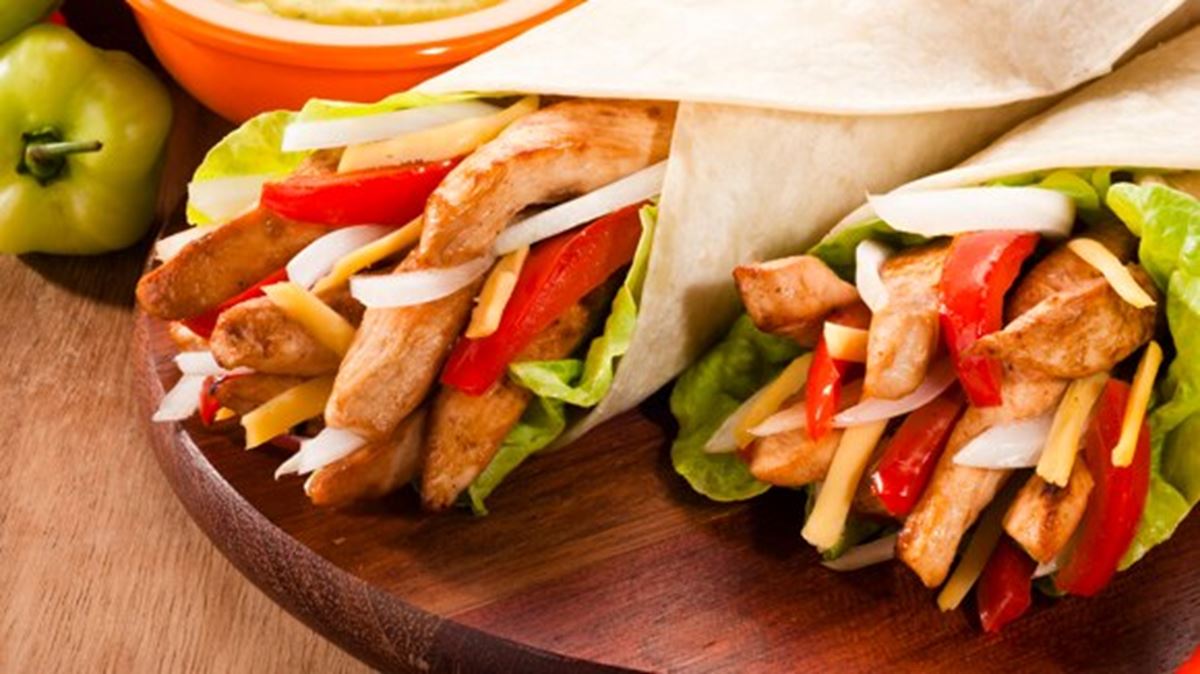 Ingredients
2 Tbsp. , divided
1 large , thinly sliced
1 medium , cut into thin strips
1 medium , cut into thin strips
1 clove , finely chopped
8 (15 cm. ea.) , heated
0.75 lb. , cut into thin strips
1 Tbsp.
2 tsp.
0.5 tsp.
0.25 tsp.
Instructions
Heat 1 Tbsp. (15 mL.) Becel® Oil in large skillet over medium-high heat and cook onion, peppers and garlic until vegetables are tender, about 3 minutes. Remove vegetables from skillet; set aside. Add remaining Oil to skillet and brown chicken, stirring occasionally, until thoroughly cooked, about 2 minutes. Stir in lime juice, chilli powder, cumin and cayenne pepper. Return vegetables to skllet; heat through. Spoon chicken and vegetables onto tortillas. Top, if desired, with chopped tomatoes, refried beans, lowfat yogurt, light sour cream and shredded lowfat cheddar cheese. Roll up and enjoy.