Roasted Asparagus with Parmesan Cheese
Cooking time

15 min

Prep time

10 min

Servings

Recipe serves 2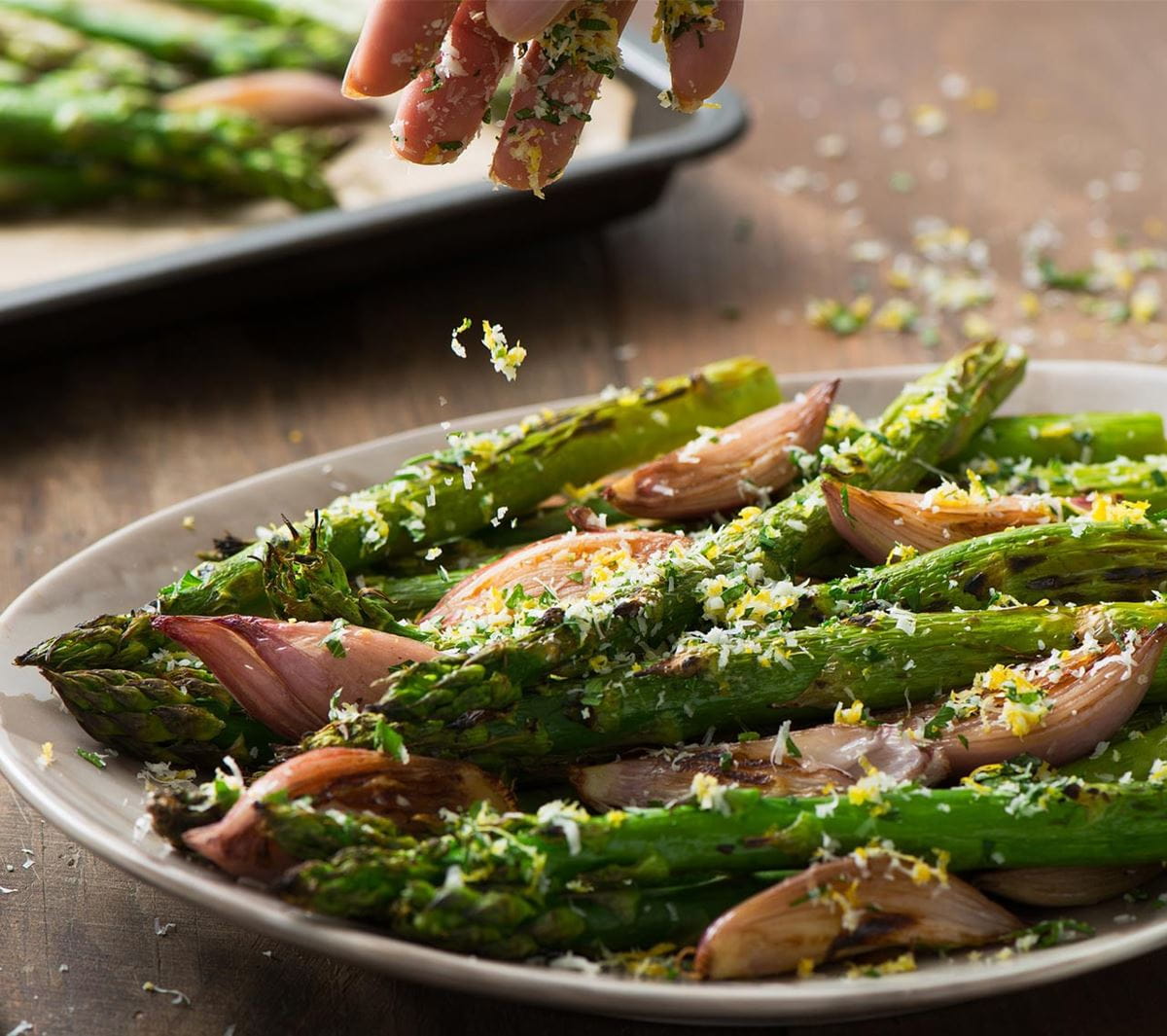 Ingredients
2 tsp. finely chopped fresh parsley leaves
2 tsp. grated Pecorino Romano cheese
1/4 tsp. finely grated lemon peel
3/4 lb. fresh asparagus
2 large shallots , cut into thin wedges
1 Tbsp. Becel® Buttery Taste margarine* , melted
| | |
| --- | --- |
| Calories | 130.00 |
| Total Fat | 6.00 g |
| Saturated Fat | 1.000 g |
| Trans Fat | 0.000 g |
| Polyunsaturated Fat | 2.000 g |
| Monounsaturated Fat | 3.000 g |
| Cholesterol | 0 mg |
| Sodium | 85 mg |
| Total Carbs | 16.00 g |
| Dietary Fiber | 4.0 g |
| Sugars | 5.00 g |
| Protein | 6.00 g |
| Calcium | 8 % |
| Iron | 25.00 % |
| Omega-3 | 0.40 g |
| Omega-6 | 1.40 g |
| Vitamin C | 25.0 % |
| Vitamin A | 25.0 % |
Instructions
Preheat oven to 425°F (220°C). Combine parsley, cheese and lemon peel in small bowl; set aside
Toss asparagus, shallots and Becel® Buttery Taste margarine* in 33 x 23 cm roasting pan. Roast until tender, about 15 minutes.
Arrange asparagus mixture on serving platter, then top with cheese mixture. Season, if desired, with freshly ground black pepper.