Chicken Tikka
Cooking time

7 min

Prep time

15 min

Recipe serves 4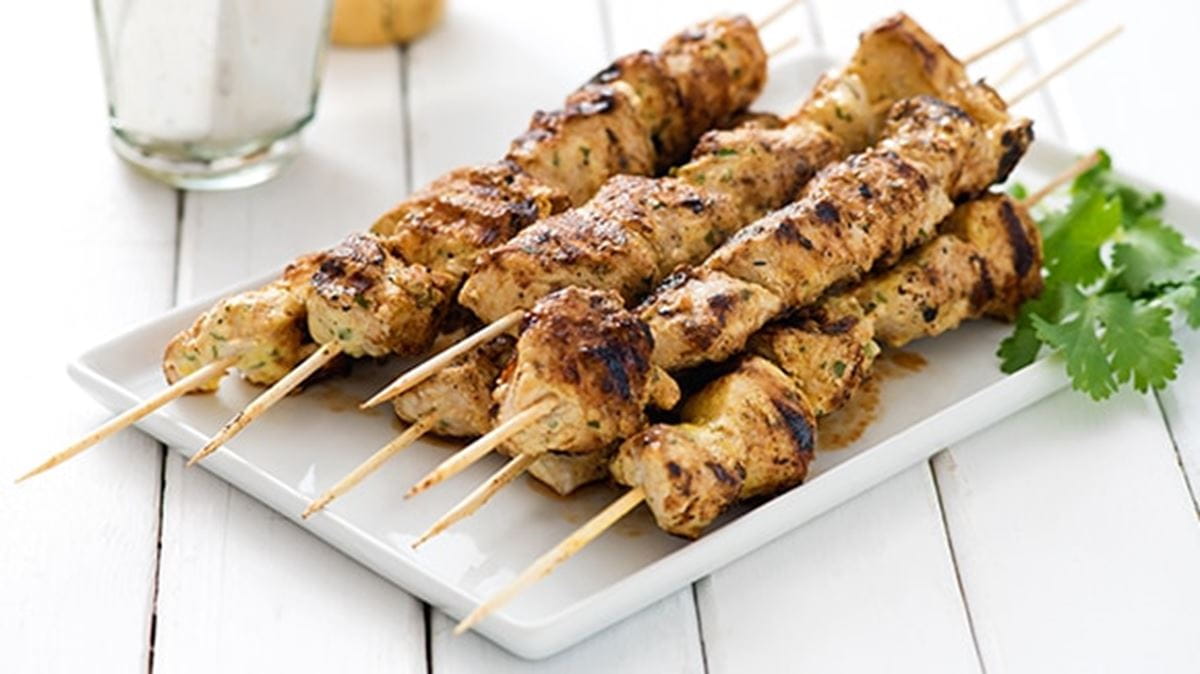 Ingredients
1 lb. boneless, skinless chicken breasts , cut into 2.5 cm cubes
3 Tbsp. lemon juice
3/4 tsp. salt
1 cup non-fat plain yogurt
2 Tbsp. chopped fresh cilantro
1 Tbsp. finely grated fresh ginger
3 cloves garlic , finely chopped
1 tsp. ground cumin
1 tsp. turmeric
1 tsp. sugar
1/4 tsp. cayenne pepper
1 Tbsp. Becel® Original margarine , melted
Nutrition facts
| | |
| --- | --- |
| Calories | 150.00 |
| Total Fat | 3.50 g |
| Saturated Fat | 0.500 g |
| Trans Fat | 0.000 g |
| Polyunsaturated Fat | 0.900 g |
| Monounsaturated Fat | 1.100 g |
| Cholesterol | 65 mg |
| Sodium | 210 mg |
| Total Carbs | 3.00 g |
| Dietary Fiber | 0.0 g |
| Sugars | 2.00 g |
| Protein | 27.00 g |
| Calcium | 4 % |
| Iron | 4.00 % |
| Omega-3 | 0.00 g |
| Omega-6 | 0.00 g |
| Vitamin C | 4.0 % |
| Vitamin A | 2.0 % |
Instructions
Combine chicken, lemon juice and salt in nonaluminum bowl. Refrigerate 15 minutes.
Combine yogurt, cilantro, ginger, garlic, cumin, turmeric, sugar and cayenne pepper. Pour over chicken, then stir until chicken is well coated. Cover and marinate in refrigerator at least 2 hours or overnight.
Thread chicken on bamboo skewers*, about 4 pieces of chicken per kabob. Brush kabobs with melted Becel® Original margarine using a pastry brush.
Grill or broil kabobs, turning occasionally, until chicken is thoroughly cooked. Serve, if desired, over hot cooked basmati rice.