Chocolate Peppermint Spiral Cookies
Cooking time

8 min

Prep time

14 min

Makes 36 cookies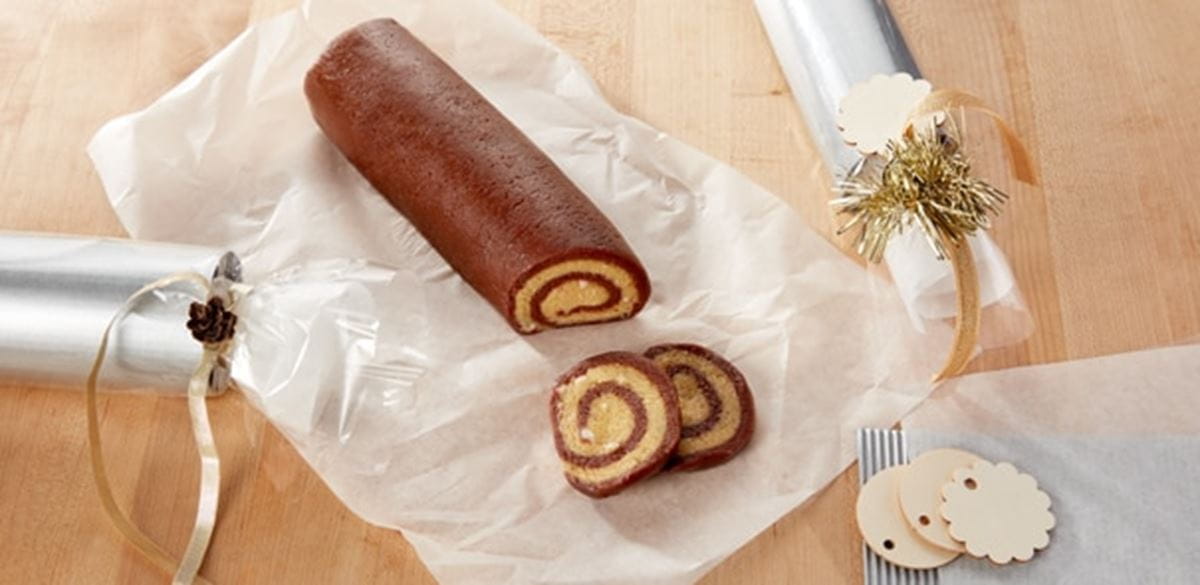 Ingredients
2 1/4 cups all-purpose flour
1 tsp. baking soda
1/2 tsp. salt
1 cup Becel® Original margarine
1 cup firmly packed light brown sugar
1/4 cup granulated sugar
2 large eggs
1 tsp. vanilla extract
1/2 cup all-purpose flour
1 tsp. peppermint extract
2 Tbsp. unsweetened cocoa powder
20 hard peppermint candies , crushed
Nutrition facts
| | |
| --- | --- |
| Calories | 130.00 |
| Total Fat | 6.00 g |
| Saturated Fat | 1.000 g |
| Trans Fat | 0.000 g |
| Polyunsaturated Fat | 1.500 g |
| Monounsaturated Fat | 3.000 g |
| Cholesterol | 10 mg |
| Sodium | 120 mg |
| Total Carbs | 17.00 g |
| Dietary Fiber | 0.0 g |
| Sugars | 10.00 g |
| Protein | 1.00 g |
| Vitamin D | 0.000 mcg |
| Calcium | 9 mg |
| Iron | 1.00 mg |
| Potassium | 25.000 mg |
| Omega-3 | 0.40 g |
| Omega-6 | 1.00 g |
Instructions
Combine flour, baking soda and salt in medium bowl; set aside.
Mix Becel® Original margarine with sugars in large bowl. Mix in eggs and vanilla extract until blended. Gradually add in flour mixture; mix just until blended. Stir in additional 1/2 cup (125 mL) flour and peppermint extract. Divide dough in half. Stir cocoa powder into half and candies into the other half. Roll out "white" dough between 2 sheets of parchment or wax paper into 10 x 16-in. (25.4 x 40.6 cm) rectangle. Repeat with "black" dough. Using the parchment paper, place "white" dough on top of "black" dough, trimming excess so dough is even. Gently roll dough lengthwise, using the parchment paper to assist, into log. (Dough will be soft.) Wrap log in parchment paper. Place on cookie sheet and freeze 24 hours.
Preheat oven to 375°F (190° C). Unwrap log and slice into 1/4-in. (6 mm) rounds, rotating the log 1/4 turn after each slice to maintain shape. (Put dough back into freezer between batches.) Place on ungreased cookie sheet. (Cookies might need to be reshaped into circles at this point.)
Bake 7 minutes or until edges are golden. Cool cookies on sheets 2 minutes on wire rack; remove cookies from sheets and cool completely.
To make Spiral Cookie Pops: Once cookies are on cookie sheet, insert lollipop stick and bake.