Gingerbread People Cookies
Cooking time

10 min

Prep time

15 min

Makes 40 cookies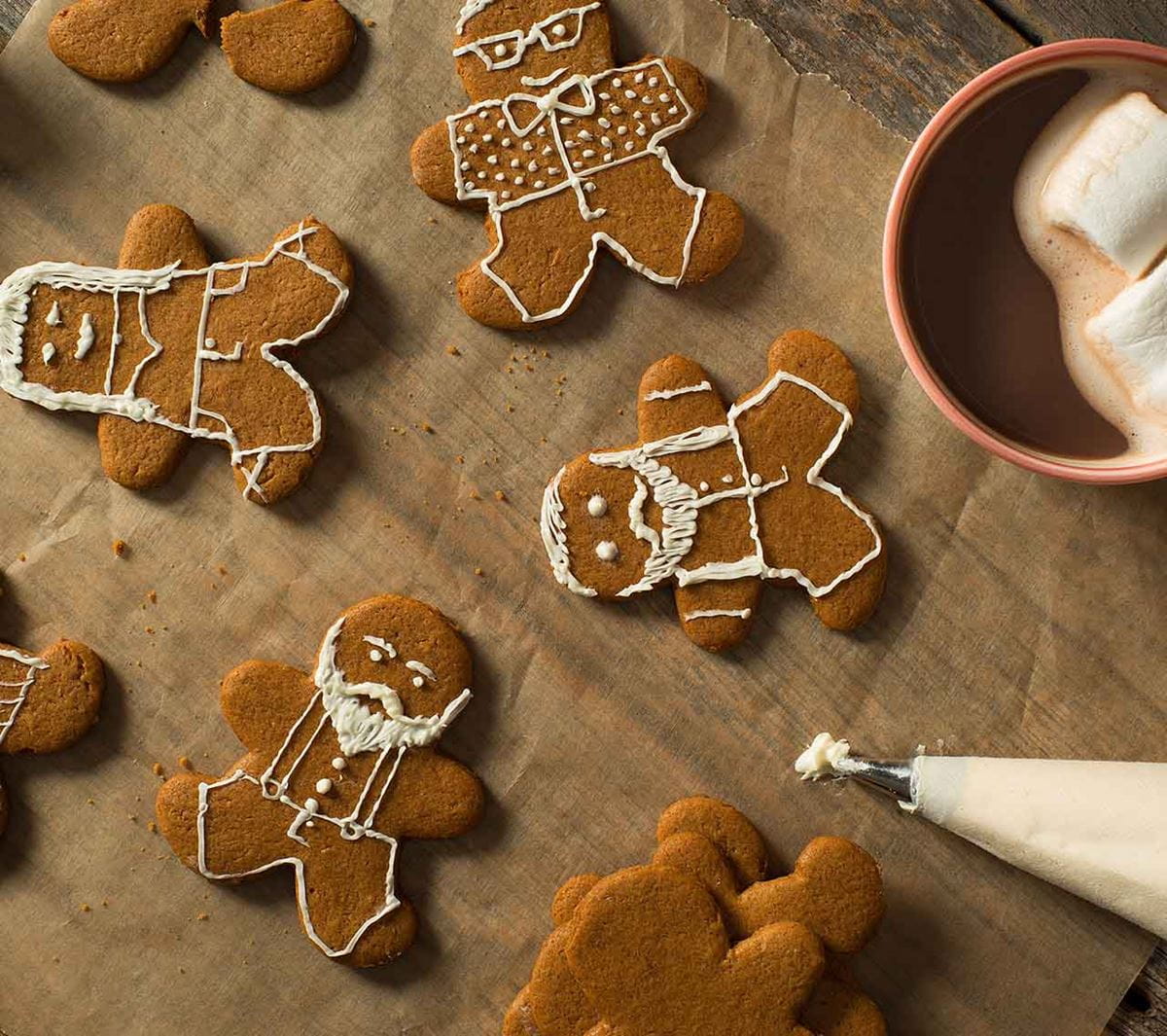 Ingredients
1 2/3 cups all-purpose flour
2/3 cup whole wheat flour
1 Tbsp. ground ginger
1 tsp. ground cinnamon
1/2 tsp. ground allspice
1/2 tsp. ground nutmeg
1/2 tsp. baking soda
1/2 cup (1 stick) Becel® salted margarine sticks
1/2 cup firmly packed light brown sugar
1/2 cup molasses
Nutrition facts
| | |
| --- | --- |
| Calories | 70.00 |
| Total Fat | 2.50 g |
| Saturated Fat | 0.500 g |
| Trans Fat | 0.000 g |
| Polyunsaturated Fat | 0.500 g |
| Monounsaturated Fat | 1.000 g |
| Cholesterol | 0 mg |
| Sodium | 40 mg |
| Sugars | 5.00 g |
| Protein | 1.00 g |
| Calcium | 13 mg |
| Iron | 1.00 mg |
| Omega-3 | 0.20 g |
| Omega-6 | 0.40 g |
Instructions
Combine flours, spices and baking soda in medium bowl; set aside.
Beat (1 stick) Becel® sticks, sugar and molasses in large bowl with electric mixer until blended. Beat in flour mixture gradually until well combined. Shape into 2 balls. Flatten each ball into a disc, then wrap each in plastic wrap. Refrigerate at least 1 hour.
Preheat oven to 350°F (180°C). Line baking sheets with parchment paper. Flour dough lightly, then roll between 2 sheets plastic wrap to 0.5 cm thickness. Dip cookie cutter into flour, then cut out shapes. Arrange on prepared baking sheet, 2-inches (5 cm) apart. Repeat with remaining dough.
Bake until firm to the touch, about 10 minutes. Cool on baking sheet 1 minute. Remove to wire rack and cool completely. Store in airtight container.