Green Beans with Toasted Almonds
Cooking time

10 min

Prep time

10 min

Recipe serves 5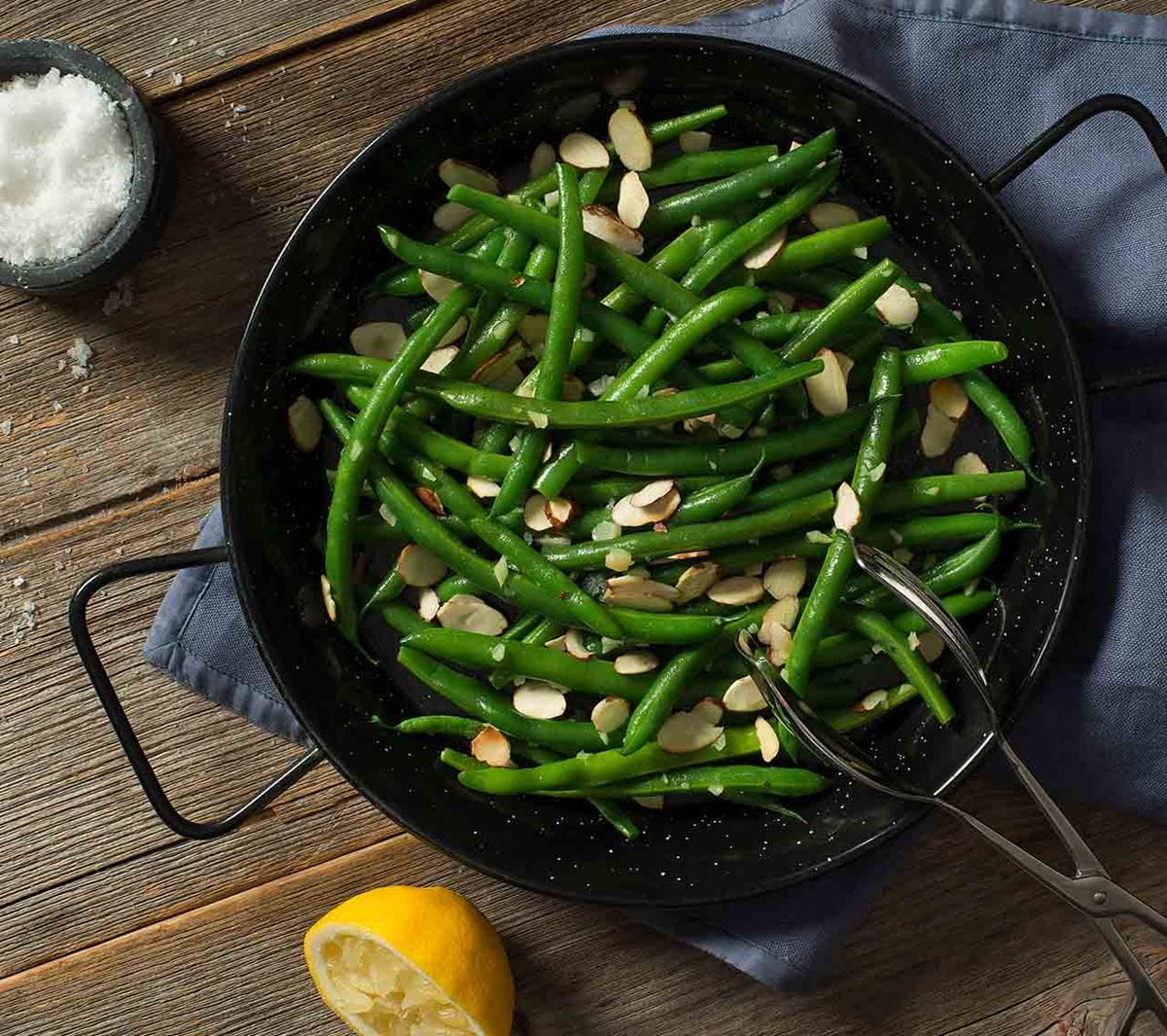 Ingredients
1 cup water
1 lb. green beans , trimmed
2 tsp. Becel® Buttery Taste margarine*
1 clove garlic , finely chopped
1 pinch salt
1 pinch ground black pepper
1/2 tsp. lemon juice
2 Tbsp. sliced almonds , toasted
Nutrition facts
| | |
| --- | --- |
| Calories | 45.00 |
| Total Fat | 2.50 g |
| Saturated Fat | 0.000 g |
| Trans Fat | 0.000 g |
| Polyunsaturated Fat | 0.700 g |
| Monounsaturated Fat | 1.400 g |
| Cholesterol | 0 mg |
| Sodium | 80 mg |
| Total Carbs | 4.00 g |
| Dietary Fiber | 2.0 g |
| Sugars | 2.00 g |
| Protein | 2.00 g |
| Calcium | 0 % |
| Iron | 0.00 % |
| Omega-3 | 0.10 g |
| Omega-6 | 0.60 g |
| Vitamin C | 0.0 % |
| Vitamin A | 2.0 % |
Instructions
Bring water to a boil in medium saucepan. Add green beans and cook over medium heat until crisp-tender, about 6 minutes; drain and set aside.
Melt Becel® Buttery Taste margarine* in large nonstick skillet and cook garlic over medium-low heat until fragrant, about 1 minute.
Stir in green beans, salt and pepper; heat through. Stir in lemon juice, then top with almonds.