Indian-Style Basmati Rice with Turmeric
Cooking time

15 min

Prep time

5 min

Recipe serves 6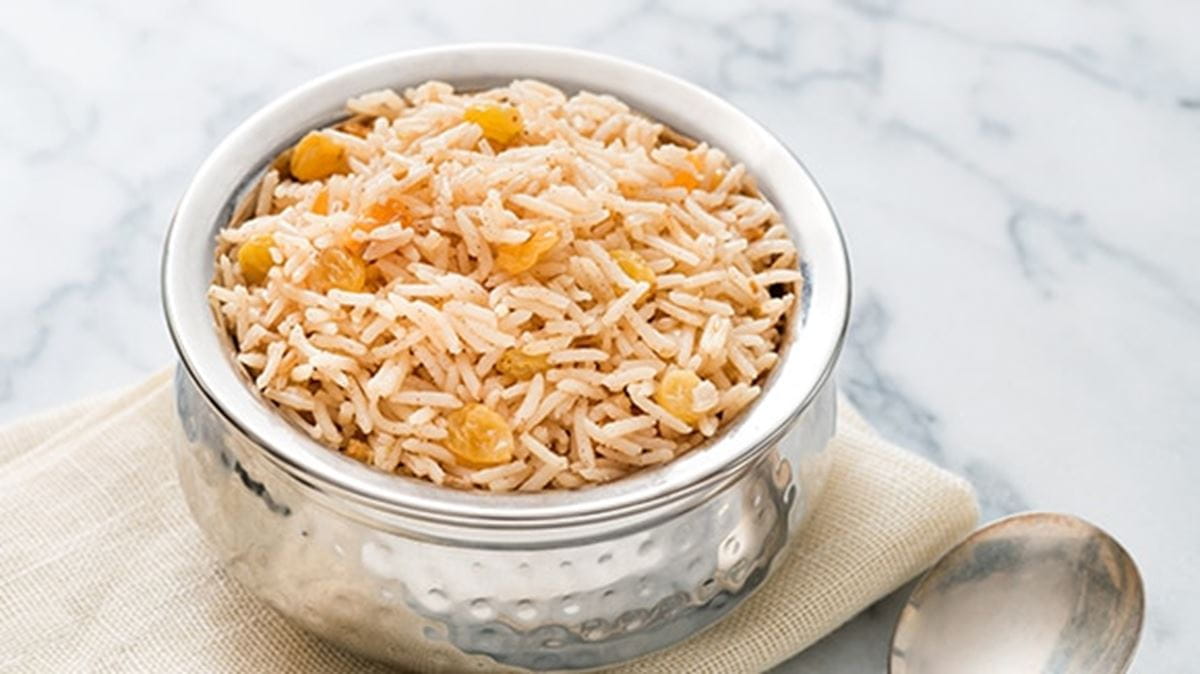 Ingredients
2 Tbsp. Becel® Original margarine
1 small onion , thinly sliced
2 cloves garlic , chopped
1/4 tsp. cumin seeds
1/4 tsp. turmeric
1/4 tsp. ground cinnamon
1/4 tsp. ground black pepper
1/4 tsp. salt
1 cup basmati rice
2 cups reduced sodium chicken broth
1/3 cup golden raisins
Nutrition facts
| | |
| --- | --- |
| Calories | 200.00 |
| Calories from Fat | 40.00 |
| Total Fat | 4.50 g |
| Saturated Fat | 0.500 g |
| Trans Fat | 0.000 g |
| Polyunsaturated Fat | 1.400 g |
| Monounsaturated Fat | 2.200 g |
| Cholesterol | 0 mg |
| Sodium | 160 mg |
| Total Carbs | 39.00 g |
| Dietary Fiber | 2.0 g |
| Sugars | 5.00 g |
| Protein | 4.00 g |
| Calcium | 2 % |
| Iron | 8.00 % |
| Potassium | 155.000 mg |
| Omega-3 | 0.30 g |
| Omega-6 | 1.00 g |
| Vitamin C | 2.0 % |
| Vitamin A | 6.0 % |
Instructions
Melt Becel® Original margarine in large saucepan over medium-high heat and cook onion, stirring occasionally, until lightly golden, about 5 minutes.
Stir in garlic and cook 30 seconds. Add cumin seeds, turmeric, cinnamon, pepper and salt and cook, stirring constantly, 1 minute.
Stir in rice and broth. Bring to a boil over high heat. Reduce heat to low and simmer covered, until rice is tender and liquid is absorbed, about 15 minutes.
Stir in raisins and let stand covered 5 minutes. Just before serving fluff with fork.