Roasted Potato Wedges
Cooking time

23 min

Prep time

10 min

Recipe serves 4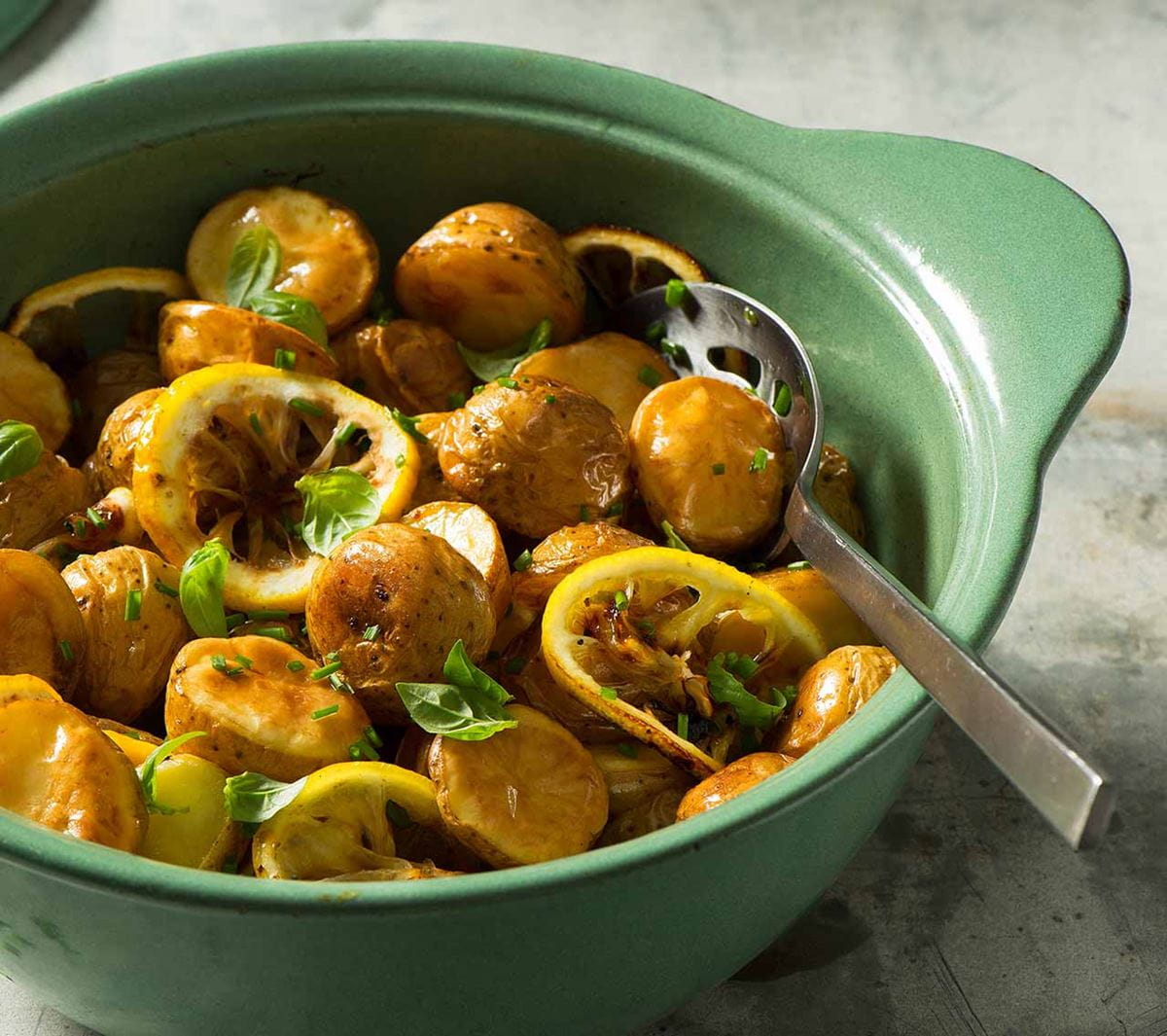 Ingredients
1 lb. mini potatoes , scrubbed and halved
1 Tbsp. Becel® Buttery Taste margarine* , melted
1 Tbsp. lemon juice
1 tsp. finely grated lemon peel
2 Tbsp. finely chopped fresh chives
Nutrition facts
| | |
| --- | --- |
| Calories | 110.00 |
| Total Fat | 3.00 g |
| Saturated Fat | 0.000 g |
| Trans Fat | 0.000 g |
| Polyunsaturated Fat | 1.000 g |
| Monounsaturated Fat | 1.500 g |
| Cholesterol | 0 mg |
| Sodium | 30 mg |
| Total Carbs | 20.00 g |
| Dietary Fiber | 2.0 g |
| Sugars | 1.00 g |
| Protein | 2.00 g |
| Calcium | 2 % |
| Iron | 6.00 % |
| Omega-3 | 0.00 g |
| Omega-6 | 0.50 g |
| Vitamin C | 40.0 % |
| Vitamin A | 4.0 % |
Instructions
Preheat oven to 425°F (220°C). Cover potatoes with cold water in medium saucepan and bring to a boil over high heat. Reduce heat to low and simmer covered until barely fork tender, about 3 minutes; drain. (Potatoes should still be quite hard, or they will be mushy when you roast them.)
Meanwhile, in small bowl whisk Becel® Buttery Taste margarine* with lemon juice. Turn potatoes into baking dish, then toss with lemon juice mixture. Bake, stirring occasionally, until golden and cooked through, about 20 minutes.
Sprinkle with lemon peel and chives.