Stuffed Mushrooms with Pear & Parmesan
Cooking time

15 min

Prep time

10 min

Recipe serves 6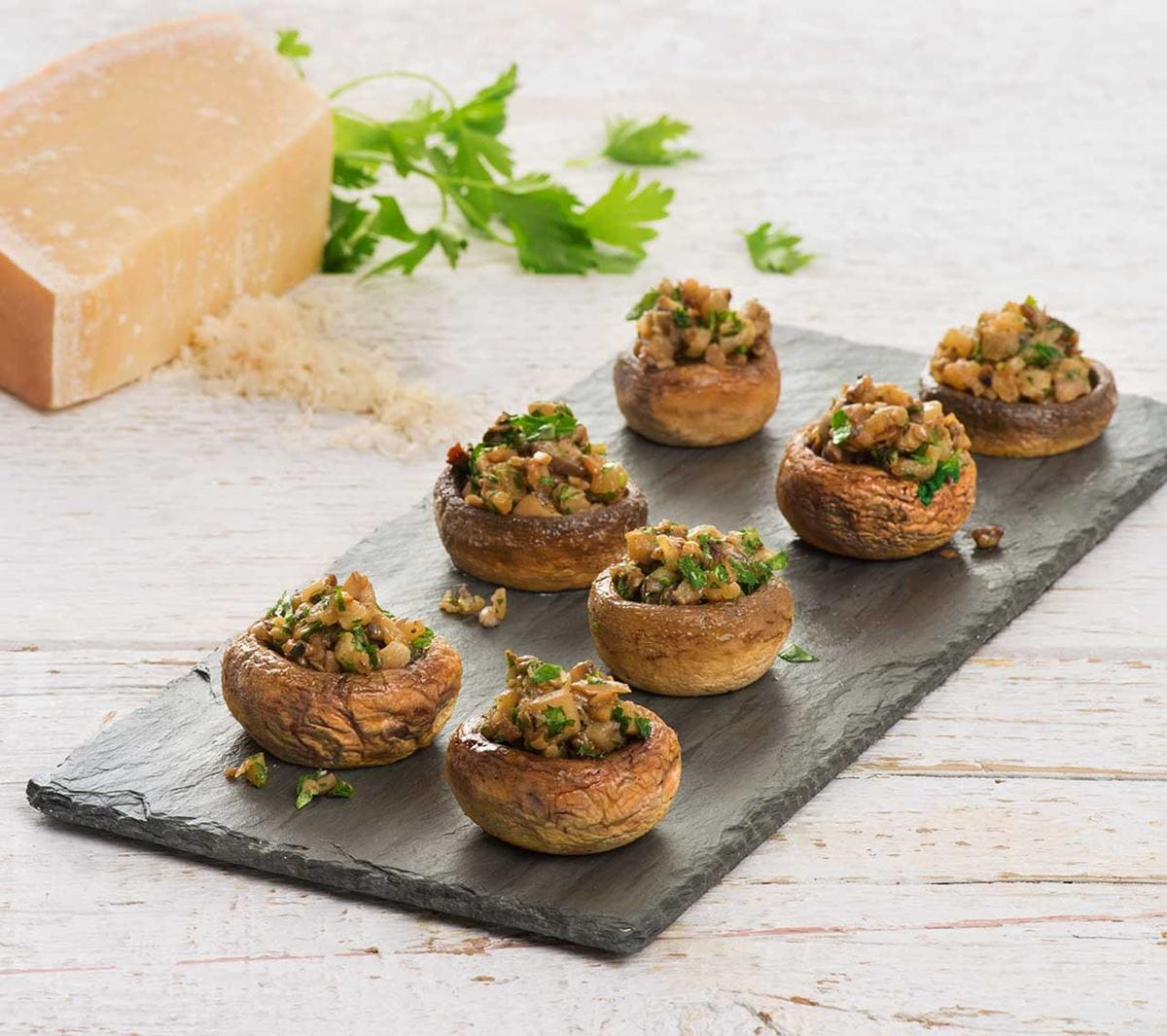 Ingredients
1 package (500 g.) white button mushrooms
3 Tbsp. Becel® Buttery Taste margarine*
1 large pear , peeled, cored and finely chopped
1 large shallot , finely chopped
1/4 cup shredded Parmigiano-Reggiano cheese
1 Tbsp. finely chopped fresh parsley leaves (optional)
1/4 tsp. salt
1/8 tsp. ground black pepper
Nutrition facts
| | |
| --- | --- |
| Calories | 110.00 |
| Calories from Fat | 60.00 |
| Total Fat | 7.00 g |
| Saturated Fat | 1.500 g |
| Trans Fat | 0.000 g |
| Polyunsaturated Fat | 2.000 g |
| Monounsaturated Fat | 3.300 g |
| Cholesterol | 0 mg |
| Sodium | 200 mg |
| Total Carbs | 10.00 g |
| Dietary Fiber | 2.0 g |
| Sugars | 5.00 g |
| Protein | 3.00 g |
| Calcium | 6 % |
| Iron | 4.00 % |
| Omega-3 | 0.50 g |
| Omega-6 | 1.60 g |
| Vitamin C | 6.0 % |
| Vitamin A | 8.0 % |
Instructions
Preheat oven to 400°F (204°C).
Remove and finely chop mushroom stems (about 1-1/4 cups/ 300mL ); reserve mushroom caps.
Melt Becel® Buttery Taste margarine* in large nonstick skillet over medium-high heat and cook chopped stems, pear and shallot, stirring occasionally, 5 minutes or until tender. Stir in cheese, parsley, salt and pepper*.
Evenly stuff reserved mushroom caps with pear mixture, then arrange on baking sheet. Bake 15 minutes or until mushrooms are tender.
Garnish, if desired, with Parmesan cheese shavings.