Sweet Curry Chicken
Cooking time

40 min

Prep time

10 min

Portions 4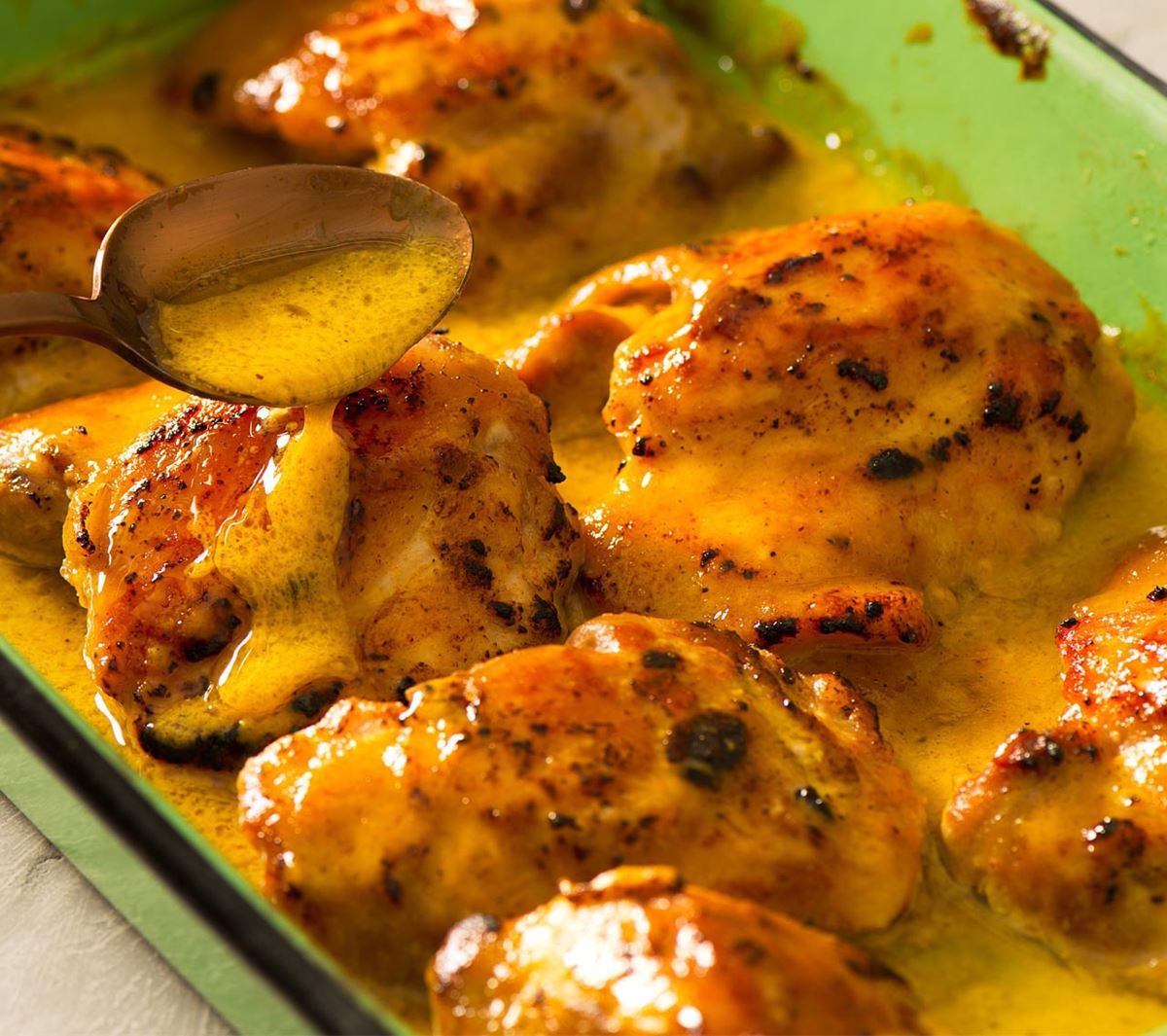 Ingredients
3 Tbsp. honey
1 Tbsp. Dijon mustard
1 tsp. Becel® Original margarine
1 tsp. curry powder
1 clove garlic , finely chopped
8 boneless, skinless chicken thighs , trimmed
Nutrition facts
| | |
| --- | --- |
| Calories | 240.00 |
| Total Fat | 8.00 g |
| Saturated Fat | 1.500 g |
| Trans Fat | 0.000 g |
| Polyunsaturated Fat | 2.200 g |
| Monounsaturated Fat | 2.900 g |
| Cholesterol | 115 mg |
| Sodium | 230 mg |
| Total Carbs | 14.00 g |
| Dietary Fiber | 0.0 g |
| Sugars | 13.00 g |
| Protein | 27.00 g |
| Calcium | 2 % |
| Iron | 10.00 % |
| Omega-3 | 0.10 g |
| Omega-6 | 1.20 g |
| Vitamin C | 0.0 % |
| Vitamin A | 6.0 % |
Instructions
Preheat oven to 350°F (180°C).
Combine Becel® Original margarine and all other ingredients except chicken in small bowl; set aside. Arrange chicken in single layer in 20x20cm (2 L) baking dish. Pour honey mixture over chicken, then turn chicken to coat.
Cover with aluminum foil and bake 20 minutes. Remove foil and continuing baking 20 minutes or until chicken is thoroughly cooked. Remove chicken to serving platter.
Pour sauce from baking dish into small saucepan and boil over medium heat until sauce thickens, about 3 minutes. Pour sauce over chicken. Serve, if desired, with basmati rice and garnish with a sprig of parsley or fresh cilantro.