Buttermilk Biscuits
Cooking time

10 min

Prep time

10 min

Servings

Recipe serves 6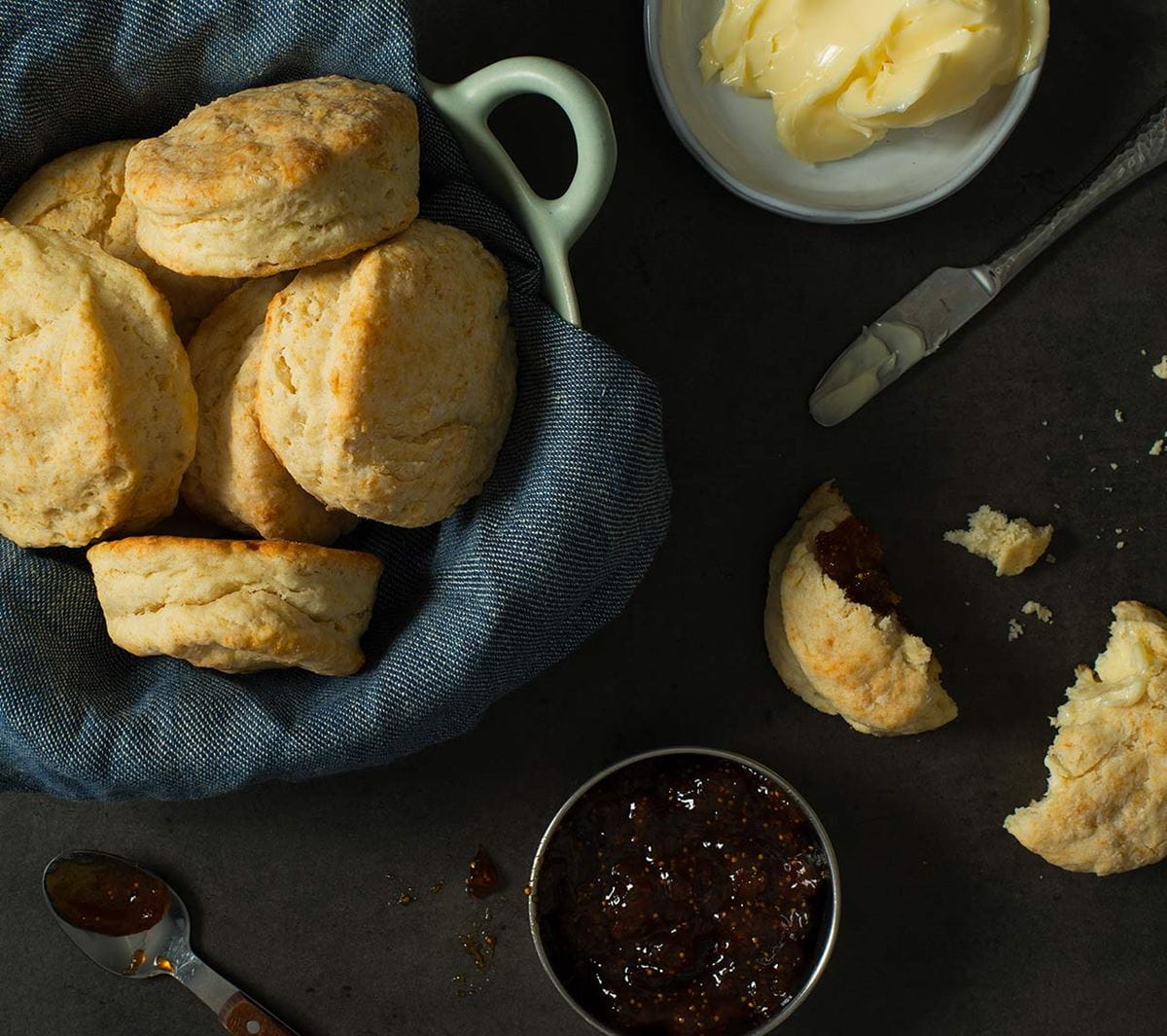 Ingredients
2 cups all-purpose flour
2 1/2 tsp. baking powder
1/2 tsp. salt
1/4 tsp. baking soda
1/2 cup Becel® Buttery Taste margarine*
3/4 cup buttermilk
| | |
| --- | --- |
| Calories | 320.00 |
| Total Fat | 18.00 g |
| Saturated Fat | 3.000 g |
| Trans Fat | 0.000 g |
| Polyunsaturated Fat | 4.500 g |
| Monounsaturated Fat | 9.000 g |
| Cholesterol | 5 mg |
| Sodium | 520 mg |
| Total Carbs | 32.00 g |
| Dietary Fiber | 0.0 g |
| Sugars | 2.00 g |
| Protein | 6.00 g |
| Vitamin D | 0.000 % |
| Calcium | 8 % |
| Iron | 10.00 % |
| Potassium | 100.000 mg |
| Omega-3 | 1.00 g |
| Omega-6 | 3.50 g |
| Vitamin C | 0.0 % |
| Vitamin A | 10.0 % |
Instructions
Preheat oven to 450°F (230°C).
Combine flour, baking powder, salt and baking soda in large bowl. Cut in Becel® Buttery Taste margarine with pastry blender or two knives, until mixture is size of coarse crumbs. Gradually drizzle in buttermilk, then stir until just moistened. Gently press into 8-in. (20 cm) round on lightly floured board.
Cut out 6 biscuits using 3-in. (7.5 cm) biscuit cutter. Arrange biscuits on ungreased baking sheet. Bake 10 minutes or until lightly golden.