Moroccan Red Lentil Soup
Cooking time

40

Prep time

15

Servings

5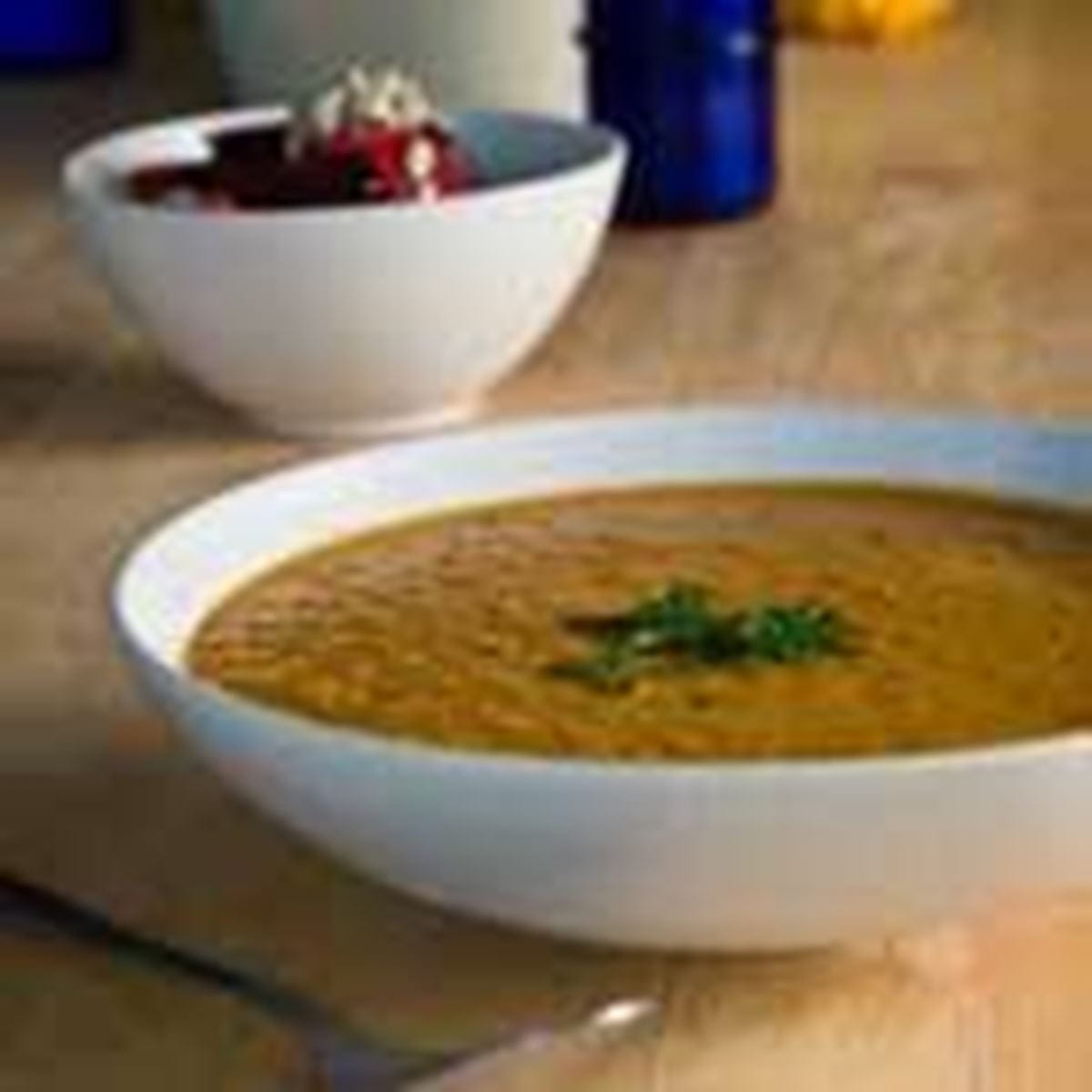 Ingredients
1 Tbsp.
1 medium , chopped
3 cloves , finely chopped
1.5 tsp.
4 cups
1 cup
1 large , chopped
1 stalk , chopped
1 cup , rinsed and drained
1 medium , peeled and chopped
2 Tbsp. finely chopped
1 Tbsp.
1 tsp.
Instructions
Melt Becel® Salt-Free margarine in large saucepot and cook onion and garlic over medium heat, stirring occasionally, until onion is tender, about 5 minutes. Stir in cumin and cook 1 minute. Stir in broth, water, carrot, celery, lentils and potato. Bring to a boil over high heat. Reduce heat to low and simmer partially covered 30 minutes or until lentils and vegetables are tender. Puree soup in blender or with hand-held blender until desired consistency. Stir in remaining ingredients.