Switch it up with Becel® Light, which offers a delicious Becel® taste, but with 50% fewer calories.
Becel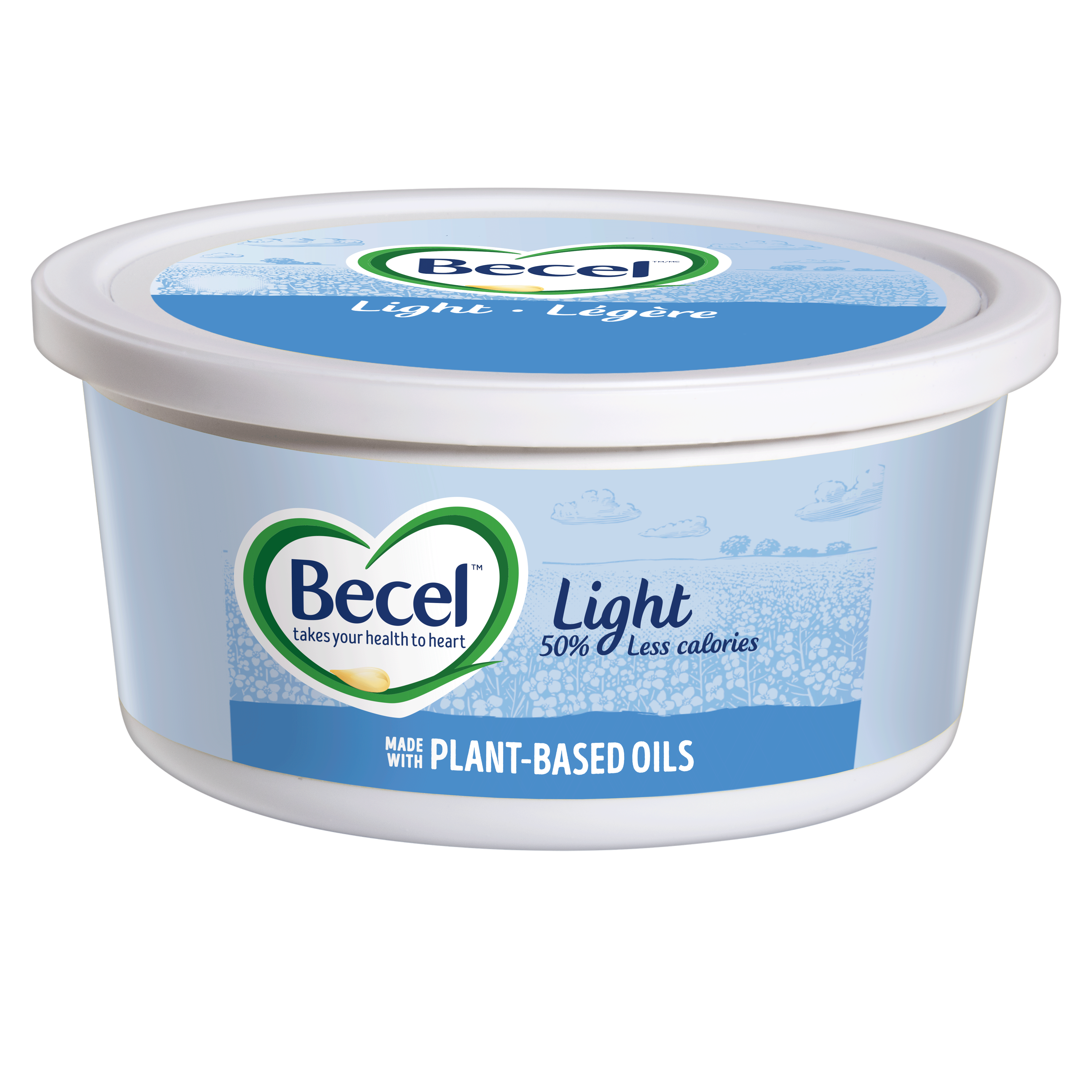 Ingredients
Water 60%, Canola oil 35%, Modified palm & palm kernel oils 3%, Modified corn starch, Salt, Whey powder 1% (milk), Vegetable monoglycerides, Soy lecithin, Lactic acid, Potassium sorbate, Alpha tocopherol acetate (vitamin E), Calcium disodium EDTA, Natural & artificial flavour, Vitamin A palmitate (vitamin A), Beta carotene, Citric acid, Vitamin D3.
Frequently Asked Questions
Non-hydrogenated? Yes
No Trans fat? Yes
Low in saturated fat? Yes
Can you bake and cook with Becel® Light? Not recommended
Can you pan fry with Becel® Light? No
Can you freeze Becel® Light? Not recommended
How long can you store Becel® Light? Several months (refrigerated)
Is Becel® Light dairy free and lactose free? No, Becel® Light uses whey (milk)
Is Becel Light® Kosher? Yes
Does Becel Light® contain gelatin? No
Source of Omega 3 polyunsaturates? No, due to lower fat content
Great for spreading and topping. Not recommended for freezing, frying or baking.