Best Ever Chocolate Cake
Cooking time

35 min

Prep time

20 min

Servings

Portions 16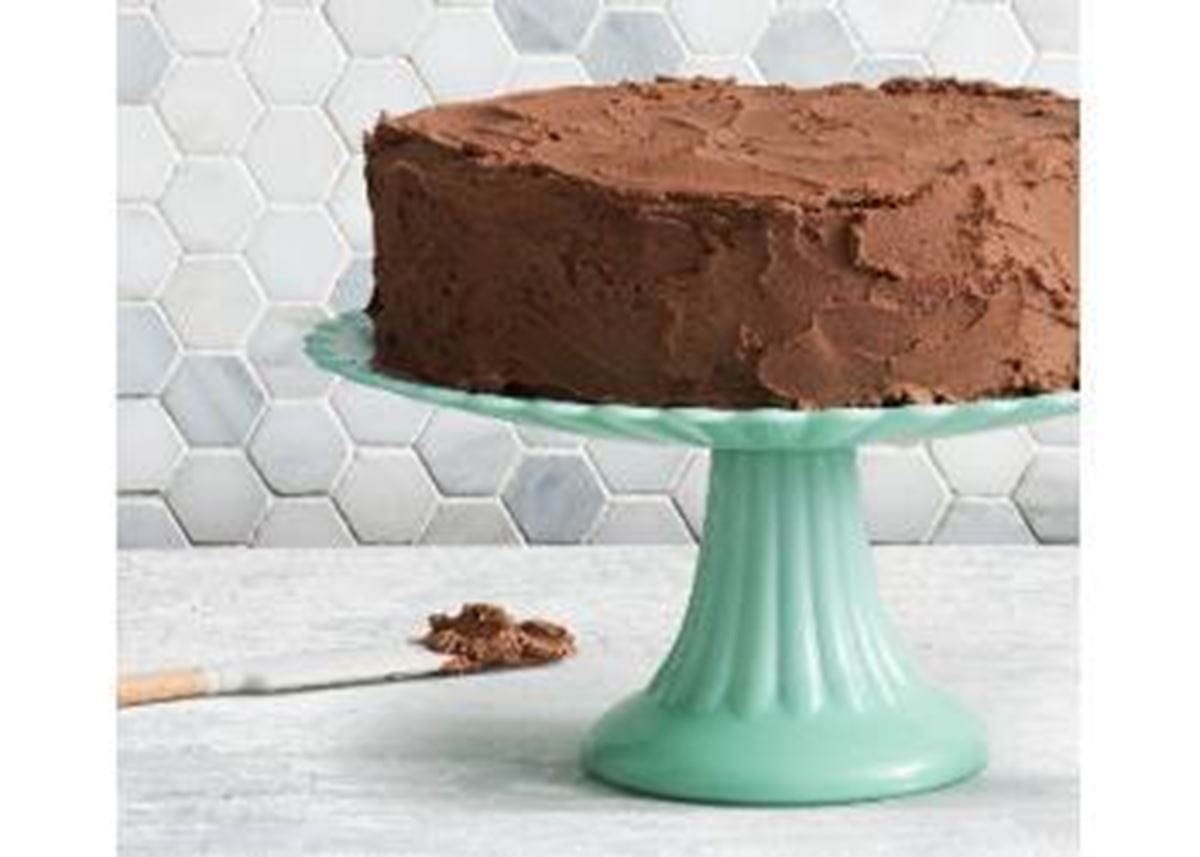 Ingredients
CAKE:
2 cups (500 mL) all-purpose flour
3/4 cup (175 mL) unsweetened cocoa powder
1 tsp. (5 mL) baking soda
3/4 tsp. (3 mL) baking powder
1/2 tsp. (2 mL) salt
2 cups (500 mL) sugar
3/4 cup (175 mL) Becel® Unsalted Plant-Based Bricks or Becel® Salted Plant-Based Bricks
3 large eggs
2 tsp. (10 mL) vanilla extract
1 1/2 cups (375 mL) chocolate milk
FROSTING:
1 1/4 cups (300 mL) heavy cream
1/4 cup (60 mL) Becel® Unsalted Plant-Based Bricks or Becel® Salted Plant-Based Bricks
2 cups (350 g) semi-sweet chocolate chips
| | |
| --- | --- |
| Energy (kcal) | 0 kcal |
| Energy (kJ) | 0 kJ |
| Protein (g) | 0.0 g |
| Carbohydrate incl. fibre (g) | 0.0 g |
| Carbohydrate excl. fibre (g) | 0.0 g |
| Sugar (g) | 0.0 g |
| Fibre (g) | 0.0 g |
| Fat (g) | 0.0 g |
| Saturated fat (g) | 0.0 g |
| Unsaturated fat (g) | 0.0 g |
| Monounsaturated fat (g) | 0.0 g |
| Polyunsaturated fat (g) | 0.0 g |
| Trans fat (g) | 0.0 g |
| Cholesterol (mg) | 0 mg |
| Sodium (mg) | 0 mg |
| Salt (g) | 0.00 g |
| Vitamin A (IU) | 0 IU |
| Vitamin C (mg) | 0.0 mg |
| Calcium (mg) | 0 mg |
| Iron (mg) | 0.00 mg |
| Potassium (mg) | 0 mg |
Instructions
Preheat oven to 350°F (180°C) . Grease two 9-in. (2.5 L) round cake pans. Line bottoms of pans with parchment paper; set aside.
CAKE: Whisk together flour, cocoa powder, baking soda, baking powder and salt in In medium bowl; set aside.
Beat sugar with Becel Plant-Based Bricks in large bowl with electric mixer until light and fluffy, about 3 minutes. Add eggs, one at a time, beating well after each addition. Beat in vanilla. Alternately beat in flour mixture and chocolate milk just until blended. Pour batter into prepared pans; smooth tops with spatula.
Bake 30 to 35 minutes or until toothpick inserted in centers comes out clean. Cool pans on wire rack 10 minutes. Remove from pans; remove parchment paper and cool completely.
FROSTING: Bring cream and Becel just to a boil in small saucepan or in microwave. Pour cream over chocolate chips in medium bowl. Let stand 5 minutes. Stir until smooth. Chill just until thickened, stirring occasionally, about 45 minutes. Put chocolate mixture in bowl and beat with electric mixer on medium-high, just until mixture becomes lighter in color and a frosting consistency (do not overbeat).
Place one cake layer on serving platter. Spread with 1 cup (250 mL) frosting. Top with remaining cake layer; frost with remaining frosting.
For Mini Cupcakes: Line 96 mini muffin cups with mini cupcake liners. Prepare batter according to recipe above. Evenly spoon batter into prepared pans. Bake 14 minutes or until toothpick inserted in centers comes out clean. Cool on wire rack 5 minutes. Remove cupcakes from pans and cool completely.