Grilled Halibut with Lemon, Shallots & Herbs
When was the last time you saw the ocean? Every time we make this recipe, we swear we smell salt in the air – even when we're on solid ground.
Cooking time

10 min

Prep time

10 min

Servings

Portions 4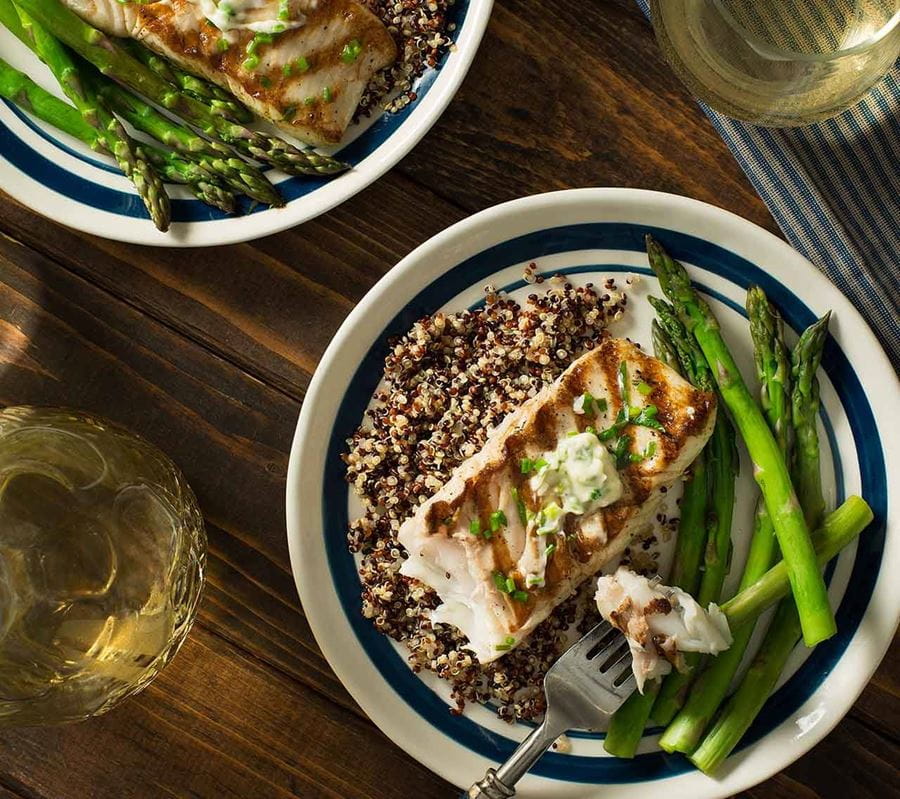 Ingredients
1/4 cup (60 mL) Becel® Salted Plant-Based Bricks
2 tsp. (10 mL) finely chopped shallots or fresh chives
2 tsp. (10 mL) finely chopped fresh tarragon or dill
2 tsp. (10 mL) finely chopped fresh parsley leaves
1/2 tsp. (2 mL) Dijon mustard
1 tsp. (5 mL) lemon juice
1/4 tsp. (1 mL) crushed garlic
4 halibut fillets or sea bass or salmon, (about 6 oz./175 g ea.)
Nutritional Guidelines (per serving)
(Nutrition information is calculated using an ingredient database and should be considered an estimate.)
Instructions
Combine Becel Salted Plant-Based Bricks, shallots, tarragon, parsley, mustard, lemon juice and garlic in small bowl. Store covered in refrigerator until ready to use.
Grill or broil halibut, turning once, until fish flakes with a fork, about 10 minutes. Remove halibut to serving platter, the spread about 1 Tbsp. (15 mL) Becel mixture over each fillet to create a sauce.